At MSU, we want to take time to recognize all our first-generation students. Join us for the First-Generation College Celebration, an annual celebration on Nov. 8 that commemorates the signing of the Higher Education Act (HEA) of 1965 by then-President Lyndon B. Johnson. The HEA provided colleges and universities with the funds and resources to focus on retention, access and completion for first-generation students. 
A first-generation college student is a student who neither parent nor guardian has earned a four-year degree. At MSU we celebrate the tenacity and dedication these students and their families bring to our community, and we recognize and celebrate the faculty and staff who are first-generation college graduates and the meaningful contributions they make to our campus every day.
Mark your calendars for the FGCC week, Nov. 6-10, 2023, and hold time for events recognizing the efforts and contributions of our first-gen students, faculty, staff, and administrators.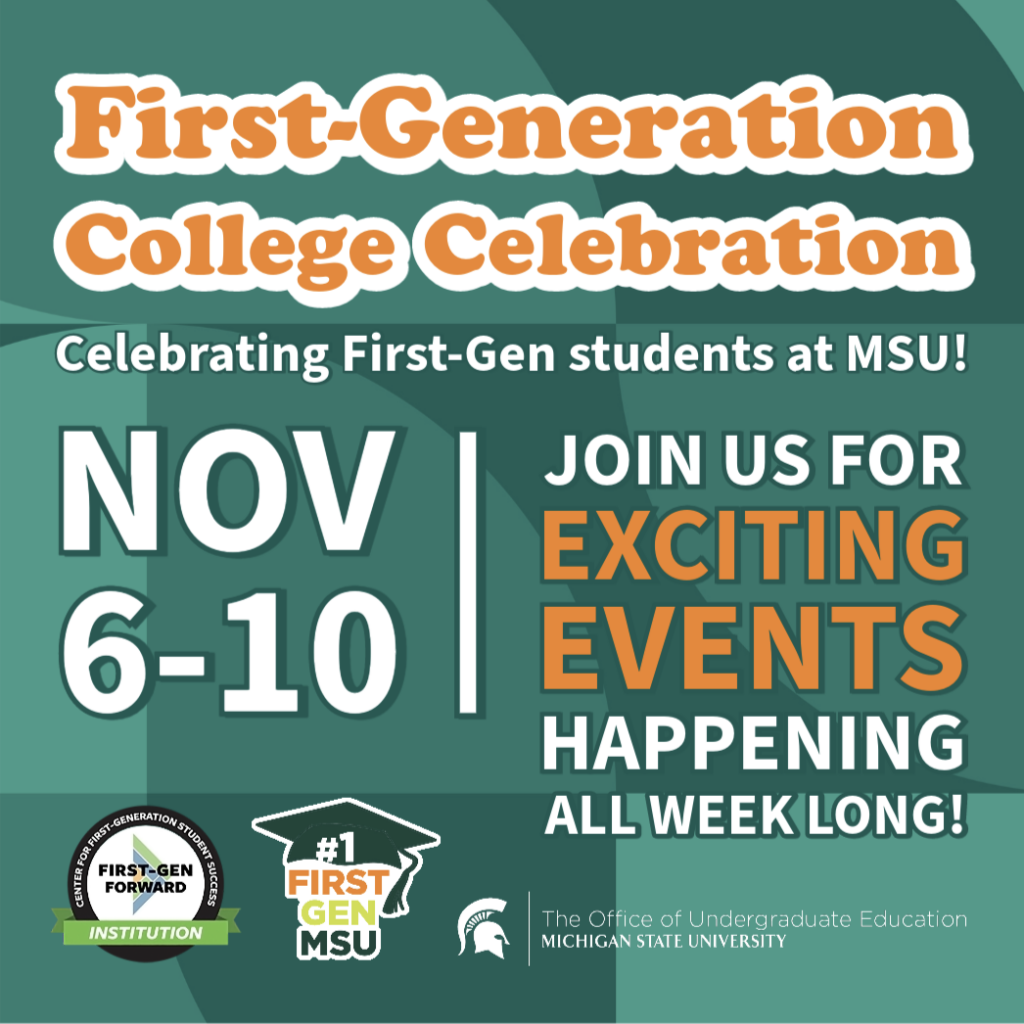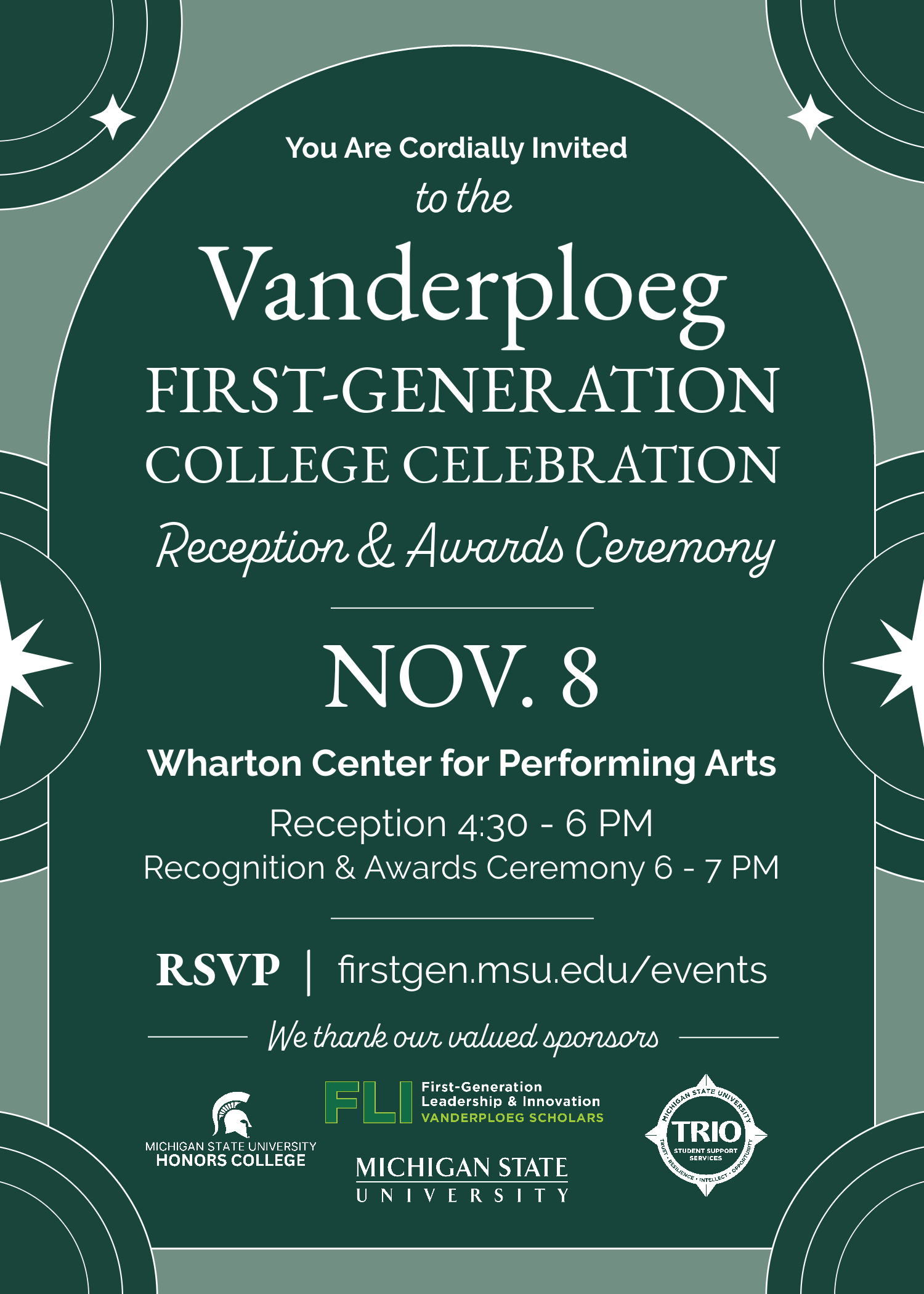 The Vanderploeg First-Generation College Celebration is an annual event to celebrate students, faculty, and staff who are the first in their families to attend or graduate from a four-year institution. This event will allow for this community of scholars to come together to celebrate the strengths that they bring to MSU.
A networking reception will be hosted from 4:30PM-6PM in the Grand Foyer of the Wharton Center followed by an awards and recognition ceremony from 6-7PM in the Jackson Lounge. We hope that you will come to share time will your fellow Spartans who share in the identity of being first-generation!
Award Nomination Process:
If you would like to learn more about the nomination process, please click the below. We will award two student awards and one faculty/staff award.
The due date for the nominations is Friday, October 27th by 5pm EST.